About Equinest | Horseonline AB


2014

Horseonline AB was founded by a trio consisting of two riders and one horse allergy sufferer. Brothers David and Hampus Erndin have had a close relationship with equestrian sports throughout their lives, growing up with horses and all that it entails. Breaking in and young horses have been a part of their daily lives, and both have competed actively. To get an "outside perspective" and more insights, horse allergy sufferer Timmy Norin also came on board as a co-founder of what would become Horseonline AB. The first steps were taken by the brothers in 2014, and the first e-commerce site Horseonline.se was launched on 2015-09-25. The first warehouse space was a converted small part of 20 square meters in a stable owned by the brothers' parents.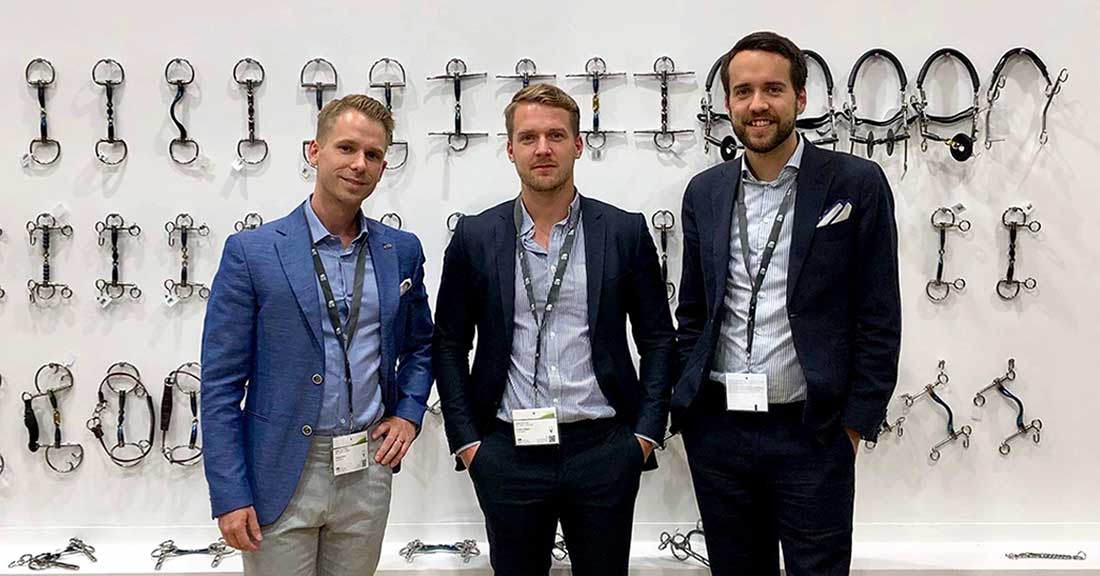 From left: Timmy Norin, Hampus Erndin, David Erndin


2020

After 2 warehouse moves, Horseonline now operates from proper premises, offices, and an efficient storage space of 600 square meters with new, fresh IT systems. Horseonline.se is now the fastest-growing e-commerce-based retailer in the Swedish equestrian sports sector. Delivery, customer service, and community are some of the many things we work on to make your shopping experience the best it can be. Since November 2023, Horseonline has expanded its shipping capabilities to cover the entire European Union, operating under the domain Equinest.com. However, our Swedish customers continue to place their orders through horseonline.se.


For the Devoted Rider.

We bring premium equipment closer to the dedicated rider, as we are fully aware that today's riders don't always have the time. Therefore, we want to offer you as a customer the opportunity to easily and comfortably order quality products, at great prices, from the comfort of your home - or wherever you are! We are always available via your computer, tablet, or mobile device.



Store Advantages, Online

Of course, you can never be sure if a sweater will fit comfortably until you've tried it on, or if the helmet will have the right fit on the first try. That's why we offer free shipping on orders over €99, free exchanges, and free returns.

Fair terms for a secure shopping experience, simple as that.

Feel free to contact us if you have any questions, feedback, or requests!